What is Farm Camp?
Farm Camp is a 4-day learning adventure for kids. Participants travel to farms to learn where nutrition begins and engage with a curriculum that teaches them how to make healthy choices to sustain themselves and the environment. Farm Camp was launched in response to the report that 50% of the children in Dallas County are obese. Our goal is to show students how their food is grown and harvested by the high-tech modern farming industry. This environmental learning experience plants seeds for basic understanding of healthy eating.
Who do we work with?
We partner with urban organizations to bring kids, sponsors, and teachers to our Farm Camp in Arkansas. We have worked with schools, churches, and nonprofits that are interested in equipping those in their care to make healthy choices.
Once we are assembled at camp, we work with:
Nationally-recognized farmers
Aerial Applicators (Ag pilots)
Cotton gin operators
Ag extension offices
Health experts
Tractor dealerships
And more!
Our farm campers get the opportunity to talk with people who make their living in agriculture. When campers go home, they take the experiences and lessons learned from these authentic and hardworking partners with them.
What do we do?
Kids from urban areas travel to our farmhouse in southeast Arkansas and are immersed in an agricultural setting, served a menu of healthy choices and encouraged to enjoy an active schedule.
We fill up their time with ag-related activities:
Exploring fields, learning about irrigation and crop production methods
Meeting local farmers and their families
Talking with pilots
Visiting industrial production facilities to learn what happens to a crop after it is harvested and before it is consumed
Participating in integrated-learning exercises to trace all that happens to the crop from the field to how most people use it in daily life
Riding some of the newest farm equipment available
The curriculum throughout our four days focuses on a complete healthy lifestyle—which means more than good food, but understanding where it comes from.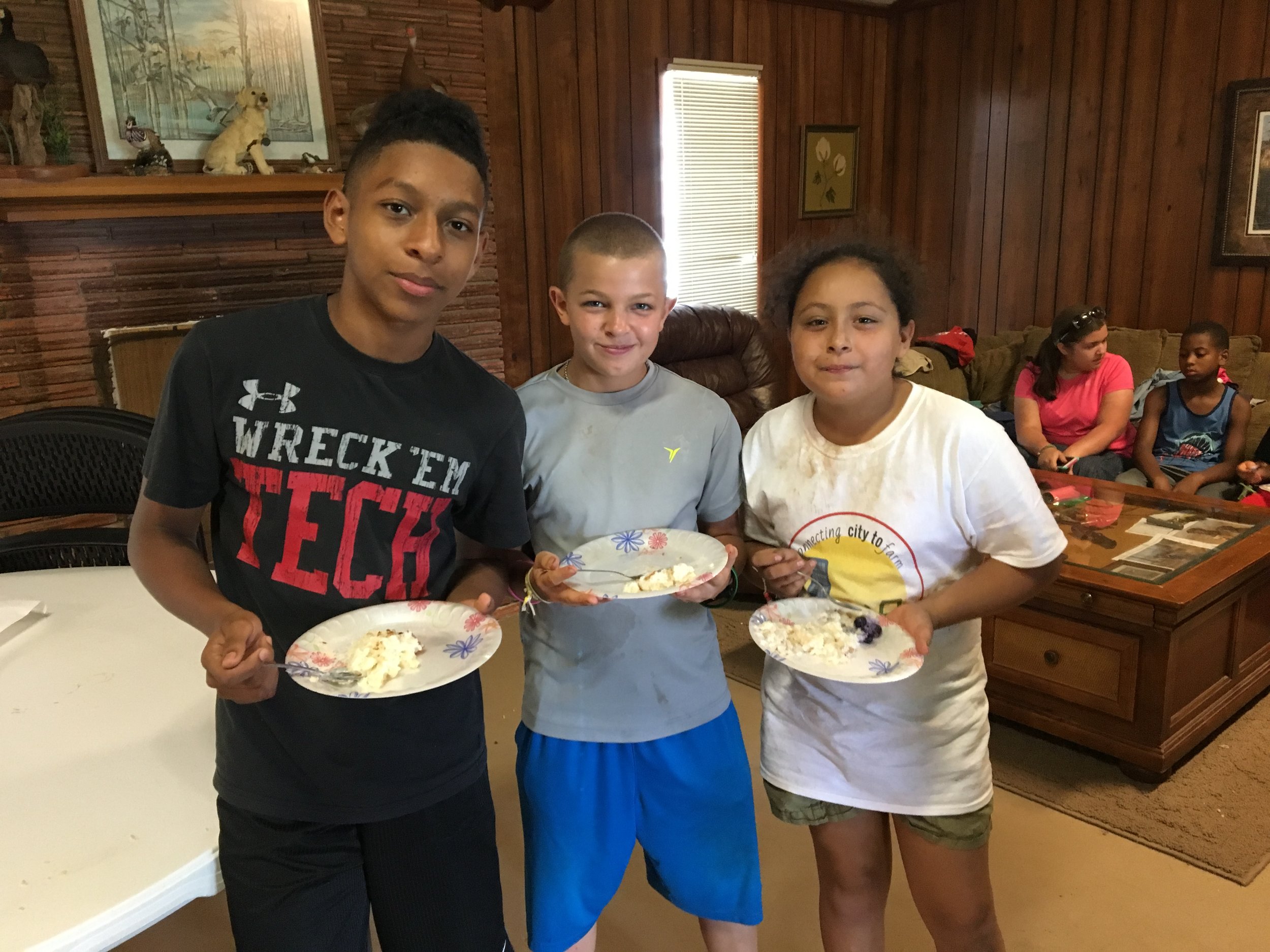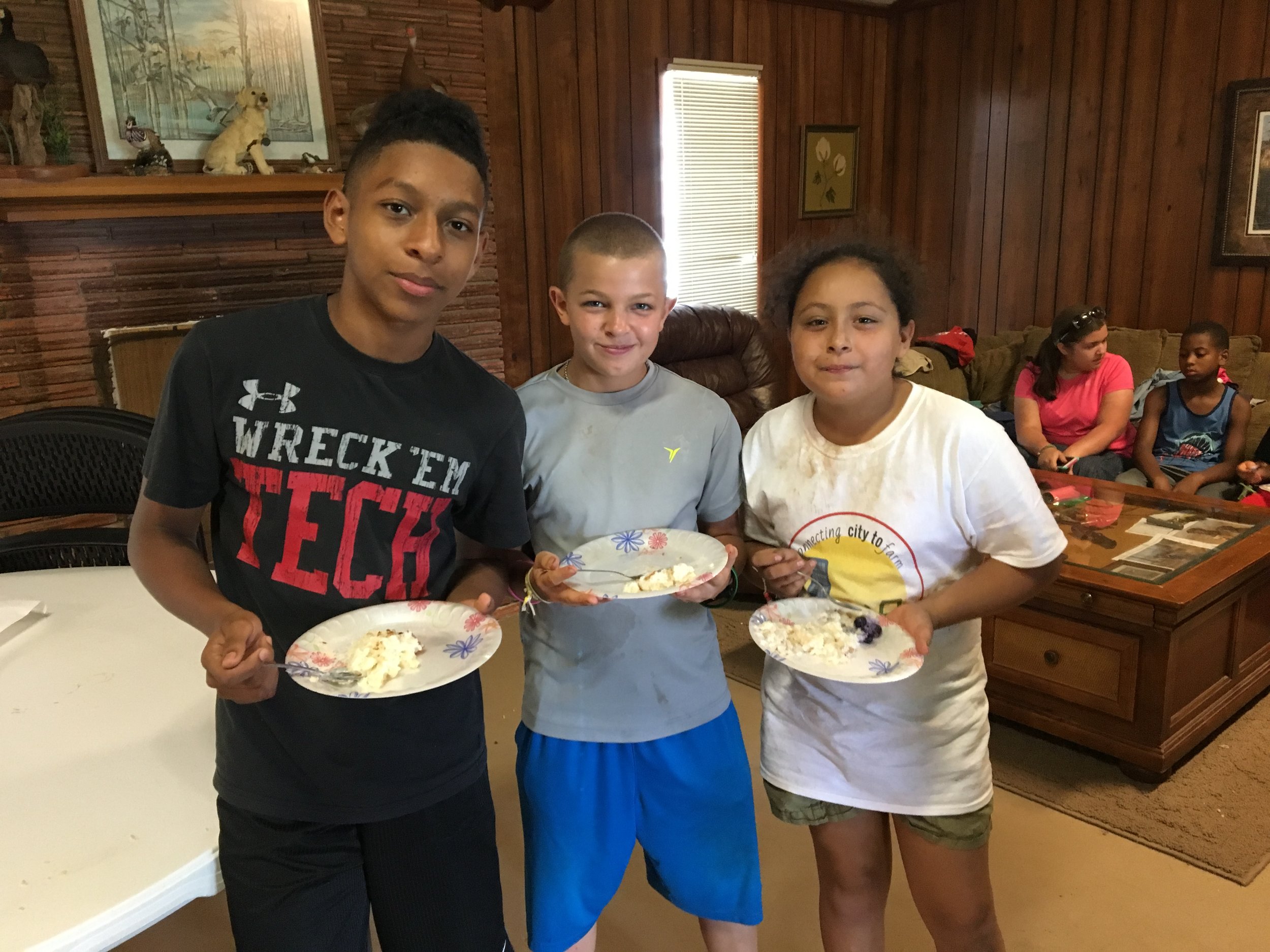 Help make Farm Camp possible for our 2018 groups!